8 Popular Lighting Trends in 2020
Posted by SELMAN GUMRUK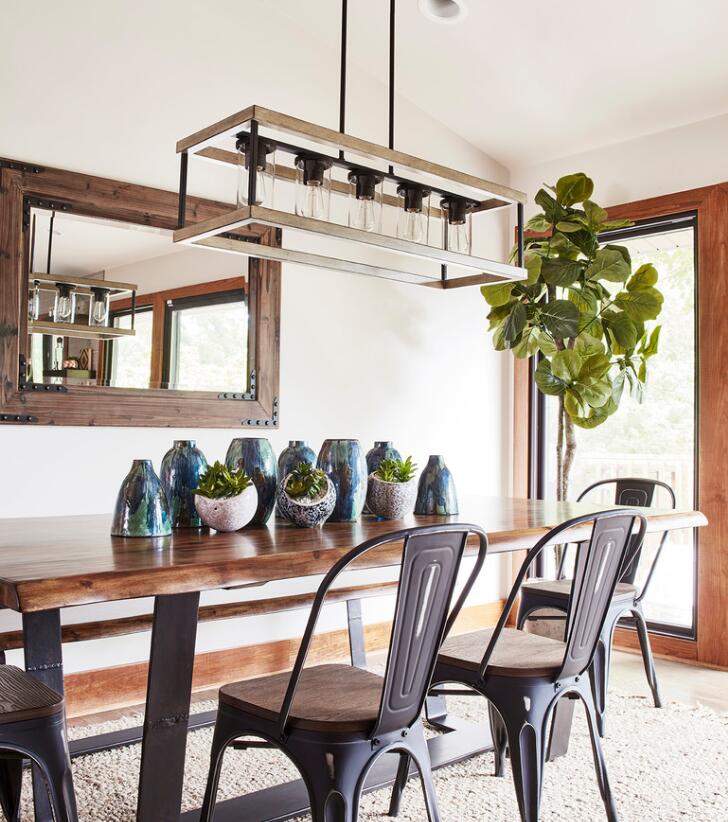 8 Popular Lighting Trends in 2020
As a crucial part of decoration, lighting seems to be the easiest way to give a little makeover to your home. You can make a great change to your home decor simply by positioning the light fixtures or introducing a new kind of light fixtures to your space. The choice of lighting does reflect the function of a room and more importantly, the taste and faves of a home owner. Just as other aspects of interior design, lighting design changes with time. Since we just welcomed the year 2020, it is time to start our journey to get inspired by a new set of lighting trends for 2020.
1. Bigger Light Fixtures




Aiming at creating a wow effect, some homeowners are keen on hanging big light fixtures to impress their guests in some areas in the house. The glamorous and extravagant design of these fixture attract instant attention and catches all guests' eyes.
 

Large luminaries

 

can be used in kitchen, over dining table, in the foyer and entryway. In 2020, bigger is undoubtedly better when it comes to lighting scheme. Follow this trend and opt for oversized and bold ceiling lights, chandeliers, table and floor lamps as your statement lighting.


2. Black and Brass


The trend of black and brass finish was hot in 2019 and continues to be strong in 2020. The simple combination of colors brings understated elegance to the room and gives the space a homey and comfy vibe. The shimmery brass hue adds a touch of glitz to the room and create an intimate ambiance. The black and brass lamps find their harmony in any indoor environment. They work best for living room, dining room or even for the bedroom, radiating class and character to the interior.


3. Organic Materials


How we light up our space makes a big impact on the environment. The best way to green your lighting scheme is to select eco-friendly lamps and light fixtures for your home. Light fixtures crafted from organic materials offer a wide selection ranging from recycled materials like metal, glass, and plastic, to natural materials including linen,
 

wood, bamboo and rattan. These light fixtures are tasteful on-trend pieces that bring warmth to your home decor.


4. Mid-century Modern


Since the midcentury modern style has been an all-time favorite for interior design, it marks a strong comeback in 2020. Characterized by simple lines, pared down form and a balance of form and art, midcentury modern luminaries are a brilliant idea to deliver a classic look to the space. They do a good job in replicating that 50's and 60's feel and creating a more relaxing atmosphere. They are fantastic centerpieces that can perfectly fit in different decorations.


5. Geometric Designs


This year, the craze for geometric light fixtures is still on. For those homeowners who are not inclined to spend heavily on large luminaries, go with geometric-shaped fixtures incorporating hot styles and awesome design. Featuring clean lines, minimal decoration and sleek materials, geometric-shaped fixtures serve as both luminaries and modern pieces of art. Their asymmetric designs, metal cages and sharp angles are gonna draw the eyes upward and add depth to the space.


6. Soft Gold Color


In the year 2020, soft colors are increasingly popular across the whole interior design world. As a glossy tone among soft colors, soft gold blends seamlessly in different decor scheme ranging from contemporary to farmhouse. Soft gold is an intermediate color located between silver and gold. Soft gold luminaries contribute so much to the visual impact of the space and energize the interior with its unique metallic glitz. They provide a sophisticated look and convey warmth and an air of confidence to the interior.


7. Wood-beaded Chandeliers


The trend of wood-beaded
 

chandeliers

 

is prevailing in 2020. Crafted of natural materials, they bring an organic vibe to their opulent silhouettes. Whether they are tapering on the cascading strands, growing larger from the top of each tier down or accented with unique basket-shaped styles, they exude an irresistible boho chic and laid-back air to your dining room, bathroom and even to your kitchen. The raw beads alongside with the metal bases make for a glamorous play on materials.


8. Architectural Lamps


In 2020,

 

table lamps
 

and floor lamps are no longer supporting roles in the house. Those table and floor lamps featuring architectural elements become a focal point and statement-making piece. Their dramatic and eye-catching design commands attention and add character and whimsy to your rooms. They look great in pairs when they are flanking a sofa or sideboard or singles in your living room, dining room, bedroom and hallway. They offer a charming look and help to enhance your home decor.
Collection 2019
Sale 70% Off
Third slide